Principal Song Xianzhong Visited IAACS on Teacher's Day
2020-09-05
On the afternoon of September 4th, President Song Xianzhong, Vice President Wang Bing, and Director Chen Zhenqiang from the Human Resources Development and Management visited and expressed condolences to Academician Martin Banwell at IAACS.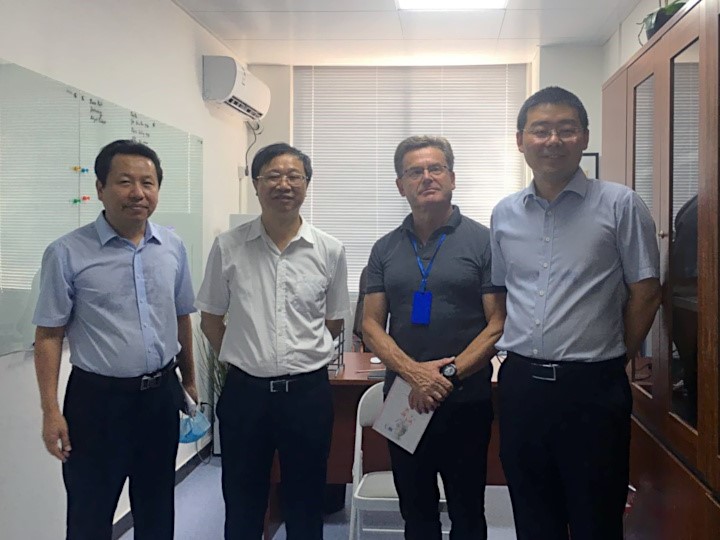 President Song and colleagues from the University Executive showed their great interest in the progress of Academician Martin Banwell's work at IAACS and his life more generally in China. They visited his new laboratories that are under construction, and encouraged the IAACS to make persistent efforts, strive for the training of young teachers and graduate students, establish an international platform, and obtain high-level scientific research results.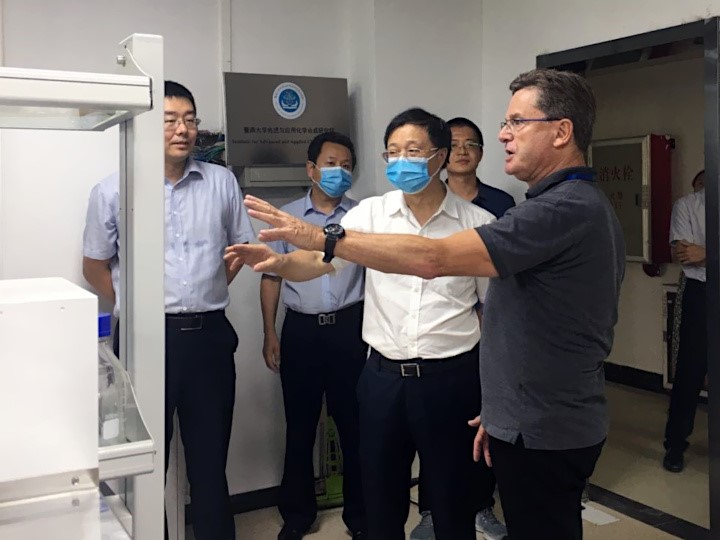 The leadership of the university expressed their affirmation and gratitude to Academician Martin Banwell, and extended their sincere greetings on the Teacher's Day. At the same time, they encouraged the IAACS to continue their efforts in teaching and research work, implement the spirit of the important speech of Jinan University's inspection as mentioned by the Chainman Jin Ping, enhance the comprehensive competitiveness and influence, and make contributions to polishing Jinan's golden signboard, so as to assist the school's "Double First-class" and high-level university construction.